Somerset County Child Custody & Support Attorneys
Somerset County Family Lawyers Fighting for Support & Custody for Your Children
Some of the most difficult and emotional parts of divorce are settling the child custody and support arrangements. With a skilled family law attorney in Somerville, New Jersey, however, you can rest assured that you have experienced help on your side to stand up for what's best for your children.
Our family law lawyers serve clients throughout Central New Jersey, including:
Somerset County
Union County
Middlesex County
And Essex County
How Are the Best Interests of the Child Determined in New Jersey?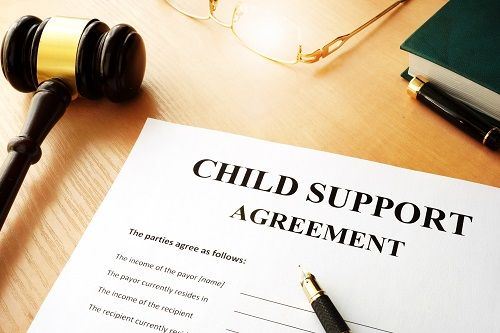 ​
​​The New Jersey court's child custody and child support decisions are based on the best interests of the children. However, "best interests" is itself based on many different factors.
Our experienced child support attorney serving Somerset County, New Jersey can help you identify the arguments that demonstrate how much support your child needs, or why you are the most fitting guardian for your child.
They can also present them effectively in court, giving you and your child the best chance of a peaceful home life after a divorce.
How is Child Custody Determined in Somerville, New Jersey?
Child custody judgments include that of physical custody, or which parent the child will live with, and legal custody, which is the right to make decisions for the child.
Child custody arrangements vary, but tend to be close to one of the following scenarios:
One parent has primary physical custody while the other parent has visitation rights, and parents share legal custody to varying degrees.
Both parents equally share physical and legal custody. This is called joint custody and is the preferred method of custody by the New Jersey court.
One parent has sole physical and legal custody, and the other parent may or may not have rights to see the child on certain occasions.
Sole physical and legal custody is not likely to be awarded to one parent unless the other parent is deemed unfit.
What Constitutes an Unfit Parent in New Jersey?
When it comes to ruling for child custody, a NJ court may disqualify an individual if they are ruled "unfit". Being an unfit parent or guardian essentially means that they are unable to provide a safe and secure home for the child. Putting a child at risk of harm is not something the NJ courts are willing to ignore.
Some of the grounds for finding a parent to be unfit include:
A mental health issue that is inhibiting them from carrying out their role as parent or guardian
A history of dangerous actions including domestic violence
Substance or alcohol abuse
Previous child neglect or endangerment
How is Child Support Calculated in New Jersey?
New Jersey law utilizes a shared income model when determining support. This means that both parents should be financially responsible for their children. If possible, the NJ court will examine the incomes of both parents and then make a decision based on what is deemed fair and appropriate.
Expenses that the non-custodial parent will be responsible for include:
Healthcare
Transportation
Clothing
Food
And housing
Predictable recurring expenses like work-related child care, health insurance, additional un-reimbursed health care, visitation transportation, and other special needs can be added to the child support calculations upon court approval.
How Long Do You Have to Pay Child Support in NJ?
While no case is identical, child support is usually ended under these specific conditions:
The child turns 19
The child joins the military
The child passes away
The child marries
Support may be extended to children who are disabled or are unable to take care of themselves financially due to circumstances out of their control.
Holidays & Parenting Schedules
During the school year, kids spend a great deal of time in school and participating in extracurricular activities. When school in NJ is out for the summer, however, their schedules may change significantly. The child may want to take part in activities such as summer sports or camps.
Perhaps one parent wants to take the child on an extended summer vacation. Discussing these activities and how parenting schedules will need to be adjusted accordingly helps reduce the likelihood of unnecessary conflict.
Additional Frequently Asked Questions About NJ Child Custody Laws
Q: Where will my children live?
A: Nobody knows your children better than you do. We usually advise trying to resolve custody amicably to avoid having a Judge make that decision for you. However, it isn't always possible, and when that happens the court will consider a variety of factors when deciding on a custody arrangement.
Q: How often will I see my kids?
A: Every family is different. The ability of each parent to be available and parent their children is a key factor. Over the years, the laws have changed to recognize that children need both parents equally.
Q: How are decisions made for the kids?
A: Decision-making is part of "legal custody." Typically parents share legal custody, and therefore share decision-making.
Q: What if one parent wants to relocate out of state?
A: If a parent wishes to relocate out of state with the children, they must either have the consent of the other party or be granted the right to relocate by the Court.
Q: Will I have to pay for college?
A: You may. This is a very fact-sensitive question that requires an in-depth analysis.
Legal Advocates Serving Somerset & Morris County for 60+ Years
Lane & Lane, LLC has the experienced Somerset County child custody & child support attorneys you want by your side in family court. If you choose us to represent you, one of our partner family law attorneys will be with you from the start to the end of your case, giving you the legal insight, support, and reassurance you need.
To start discussing how Lane & Lane, LLC can help with your child custody or child support case, contact us online or call

(908) 259-6673

today.
Related Reading:

our clients share their experiences
Reviews
"He gave me the facts straight and handled me as well as my dispute excellently."

- Gary R.

"I've learned so much from him while working together on my divorce case."

- Ching F.

"He guided me through the process and settled my nerves when I was apprehensive. He has my best interests and made sure I was protected. He really knew his business and I am so happy that I selected him to represent me. He made himself available to me almos"

- Myria T.

A RESOLUTION IS A STEP AWAY
Let us devote our time to your case that can range from divorce, child custody, equitable distribution, domestic violence, and more. We are committed to find an end solution that you and your family can walk away from with peace of mind.