Central New Jersey family law attorneys
A Somerville Law Firm Proudly Serving Somerset, Morris, Union and Middlesex Counties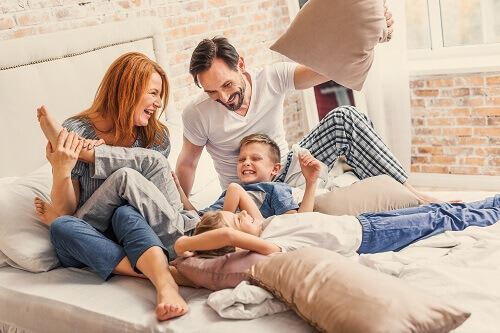 Nothing is more important than ensuring the delicate issues surrounding your family and your assets are handled properly in the face of a legal issue. Whether you're in need of divorce representation, need help resolving a child custody dispute, or have a pre-existing divorce agreement that requires a modification, you need to protect your rights and what you hold most dear by retaining the services of an experienced family law attorney. With so much at stake, nothing should be left to chance. No matter what your family law matter may entail, an attorney from our firm can expertly evaluate your case, provide you with trusted advice and guidance, and make sure your interests are being aggressively fought for both in and out of court.
Family law covers a wide range of legal matters, from divorce to asset protection to issues involving children to to domestic violence. Lane & Lane, LLC family law attorneys have helped families throughout Middlesex County, Somerset County, Morris County, Union County, and Essex County, with strategic and effective solutions for your family law matters. Our attorneys offer smart solutions that spare clients the expenses, worries, and time that often accompany a divorce.
Family law issues we handle include:
If you are looking for an experienced family law attorney in Central New Jersey, call Lane & Lane, LLC today at (908) 259-6673. You can also contact us online.
Finding the Best Way Forward
When possible, we try to resolve family law cases without going to court. In many instances, it is not possible to avoid court appearances when dealing with sensitive family matters. When we do take cases to court, we are prepared and armed to aggressively advocate for our clients' interests in a contested divorce, property division dispute, spousal support, or any other family law issue.
When you hire Lane & Lane, LLC, we'll counsel you through what is sure to be one of the most difficult times of your life. We promise to prepare you fully for life after family court matters are decided. We take the time to understand all your needs, from personal to financial to emotional.
The sooner you get started, the better. Call us today at (908) 259-6673 for your free consultation.

our clients share their experiences
Reviews
"He helped me to solve a problem I thought would never be solved."

- Gabriela S.

"He was very effective in getting my case settled and supported me every step of the way."

- April M.

"This is a great starting point for anyone looking for legal counsel for a good value with exceptional results."

- Former Client

A RESOLUTION IS A STEP AWAY
Let us devote our time to your case that can range from divorce, child custody, equitable distribution, domestic violence, and more. We are committed to find an end solution that you and your family can walk away from with peace of mind.