File for Divorce in Somerset County
Creative & Strategic Legal Solutions throughout Central New Jersey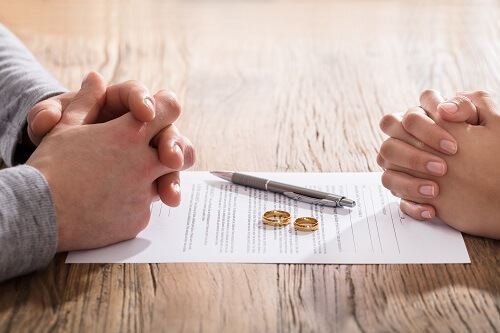 As hard as a divorce is, now is the time for you to start planning for the future. In order to do that, you'll want to go through the divorce process as quickly as possible. Depending on how long you've been married and the shared assets between you and your spouse, this is easier said than done. Whether the two of you want to end things amicably, are having a difficult time communicating, need to resolve custody or support issues, having a skilled attorney looking out for your best interests is critical to the process. At Lane & Lane, LLC, our dedicated divorce attorneys strive to find resolutions that will be satisfactory for all parties.
We serve Somerset, Morris, Union, Middlesex, and Essex Counties. Call us today at (908) 259-6673 or contact us online to schedule a consultation.
Experienced in Complex Divorce Matters
Many unexpected problems arise during a divorce. Unless you have a pre-marital agreement, it is unlikely that you have a firm idea of how assets will be divided. Remember that assets go beyond just finances and personal property. Any shared property will need to be split between both parties. This includes real estate, businesses, cars, boats, and more.
Our firm focuses exclusively on family law, and we have assisted clients with complex divorce issues such as:
It is complicated matters like these that make it important to have an attorney looking out for your interests. Even when both parties want to cooperate, it's difficult to settle on a fair arrangement without assistance from experienced legal professionals.
We Uncover Hidden Assets During Divorce
In situations where one feels that a spouse is attempting to hide assets during a divorce, a person may feel it vital to enlist the services of a third party to locate these assets. However, this might not always be necessary and there could be certain places to look that may help a person identify assets that were previously hidden. For instance, experts suggest that in some cases, individuals who wish to identify all marital assets prior to entering legal proceedings need to look no further than recent tax records.
Tax filings may hold records of mutual funds and financial accounts one may have previously been unaware of. These records may also show gains and losses from stocks and fund shares. Checking recent tax filings could also help a person uncover income from the sale of stocks or bonds, or even revenue from rental properties or business endeavors.
Unfortunately, knowing where to look might only be half the battle, and knowing what to look for may also be vital. For guidance on how to uncover the presence of hidden assets in a divorce, a person in New Jersey could benefit from speaking with a family law attorney early in the process. An attorney can help a client gain a better understanding of how to identify and value all marital assets and assist him or her in pursuing a fair and equitable portion during subsequent legal proceedings.
We Care about What Matters to You
Everyone has their own priorities in a divorce. It can be easy to get caught up in fights over things that ultimately won't matter much when all is said and done. We help our clients stay focused on the future, fighting for things that will matter most to them in the final outcome.
Don't go into these proceedings unprepared. Call (908) 259-6673 today to request an appointment with our skilled divorce attorneys in Central New Jersey today.

our clients share their experiences
Reviews
"Lane & Lane truly has their client's backs, and we are so grateful to them."

- Antonella B.

"Dan is always available whenever I call him for any questions or concerns."

- Kyle T.

"Mr. Lane was always available when I needed him and always made me feel like a priority."

- Jessica W.

A RESOLUTION IS A STEP AWAY
CONTACT US TODAY!
Let us devote our time to your case that can range from divorce, child custody, equitable distribution, domestic violence and more. We are committed to find an end solution that you and your family can walk away from with peace of mind.