Somerset County High-Asset Divorce Lawyers
Top-Quality Legal Representation for Clients in Morris, Union, Middlesex & Essex Counties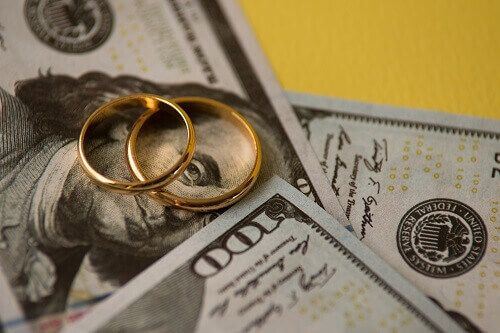 High-asset divorce can prove more difficult than a traditional divorce due to the amount of assets involved. While both types of divorce cover the same issues, the stakes in a high-asset divorce are much higher, especially when it comes time to divide property and valuable assets. As a result, high-asset divorce cases can quickly turn contentious.
What Is a High-Asset Divorce?
High-asset divorces typically involve over $1 million in liquid assets.
These assets may include but are not limited to the following:
High-value property
Business shares
Retirement accounts (401(k)s and traditional or Roth IRAs)
Investment accounts, stocks, bonds, mutual funds, and cash
Patents, copyrights, and trademarks
Marital home
Vehicles
Art collections, antiques, artwork, furniture, and other valuables
Stock
Restricted Stock
Stock Options
Non traditional forms of compensation
Special Considerations for a High-Asset Divorce
There are special considerations that affect the way a high-asset case should be approached. It is important to ensure that you consult with a reputable lawyer who is experienced in this type of divorce.
Some considerations that will be brought up include, but are not limited to the following:
Complex asset division needs
One of the most significant legal issues that couples deal with in a high-asset divorce is the division of marital property. As New Jersey is an equitable distribution state, assets and property will be divided in a manner the court deems just and fair.
Tax consequences
When transferring or dividing property or substantial financial assets, there are significant tax implications involved. As such, it is beneficial to take this into consideration when negotiating a divorce agreement.
Prenuptial agreements
If you and your spouse entered into a prenuptial or postnuptial agreement, you will need to adhere to it while forming your divorce agreement. The divorce process will get more complicated if one spouse attempts to challenge the validity of the agreement. In the event this happens, you will need to consult with your lawyer to prove the legality of your prenuptial or postnuptial agreement in court.
Hidden assets
It is possible that one spouse is more likely to hide certain assets in a high-asset divorce to keep them as separate property. If this happens, the other spouse will need to investigate and potentially hire a forensic accountant for further assistance. If you suspect your spouse has offshore accounts, is transferring money to a third party, or deferring compensation, seek legal assistance immediately.
For support with your high-asset divorce, contact a trusted Somerset County divorce lawyer online or call us at (908) 259-6673 to schedule a consultation.

our clients share their experiences
Reviews
"He gave me the facts straight and handled me as well as my dispute excellently."

- Gary R.

"I've learned so much from him while working together on my divorce case."

- Ching F.

"He guided me through the process and settled my nerves when I was apprehensive. He has my best interests and made sure I was protected. He really knew his business and I am so happy that I selected him to represent me. He made himself available to me almos"

- Myria T.

A RESOLUTION IS A STEP AWAY
CONTACT US TODAY!
Let us devote our time to your case that can range from divorce, child custody, equitable distribution, domestic violence and more. We are committed to find an end solution that you and your family can walk away from with peace of mind.