Somerset County High-Net-Worth Divorce Lawyers
Proudly Serving Morris, Union, Middlesex & Essex Counties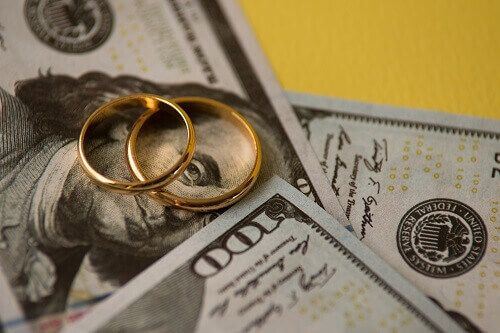 If you or your spouse have initiated divorce proceedings, there are many legal matters to consider. And if you or your spouse have a high net worth, those legal matters can get extremely complicated. You need an attorney who specifically has experience handling high net worth divorces as the stakes are that much higher. At Lane & Lane, LLC, we have handled countless high net worth divorce cases, and know what it takes to successfully resolve these complex cases. We know what steps are needed to protect your assets while guiding you towards a desirable resolution.
Reach our experienced Somerset County high-net worth divorce attorneys by calling (908) 259-6673.
What is a High-Net Worth Divorce in NJ?
A high-net worth divorce is when one or both divorcing parties have a large number of assets, properties, investments, companies, or income. To know if your case qualifies as a high net worth case, talk to our knowledgeable attorneys today. We can guide you step-by-step through the process, as well as help simplify the complex legal jargon.
Financial Considerations
The typical lawyer may not have experience negotiating a divorce settlement that includes the financial considerations of high-net-worth couples. Consequently, they may not be able to fight for a fair distribution of all assets.
At Lane & Lane, LLC, we are confident in helping arrange settlements involving the following and more:
Trust distributions
Profits distributions
Income from commissions
Investments
Inheritances
Intellectual property
Corporate benefits
Non-traded assets (art, collectibles, etc.)
Residences, boats, and other vehicles
Child Custody Considerations
Child custody matters, sensitive in any divorce, may be even more complex in high-net-worth families. Children may be affected by changes in lifestyle that affect their travel patterns and residences. Whether a child is in boarding school or attending a local institution will also be considered under the standard "best interests of the child" criteria.
Choose Lane & Lane, LLC
At Lane & Lane, LLC, we treat each case with individual attention and care. When you choose us to represent you in divorce court, one of our partner attorneys will oversee your case from beginning to end, listening to your concerns all the way. We are the Somerset County high-net-worth divorce attorneys you can trust to take care of all aspects of your case.
For high-net-worth divorce in Central New Jersey, contact Lane & Lane, LLC at (908) 259-6673.

our clients share their experiences
Reviews
"He was very effective in getting my case settled and supported me every step of the way."

- April M.

"This is a great starting point for anyone looking for legal counsel for a good value with exceptional results."

- Former Client

"I am thankful I chose Lane and Lane."

- Tom H.

A RESOLUTION IS A STEP AWAY
CONTACT US TODAY!
Let us devote our time to your case that can range from divorce, child custody, equitable distribution, domestic violence and more. We are committed to find an end solution that you and your family can walk away from with peace of mind.