Nj dIVORCE mEDIATORS
Alternative Resolutions to Divorce Issues In Somerset County
In typical divorce proceedings, the lawyers of the parties involved present arguments for their preferred outcomes in financial and child-related matters. The court makes a final decision about property division, spousal and child support, and child custody. Any later changes to those arrangements go through the courts.
​​​
In mediation, a neutral third party or group helps the parties agree on a settlement. Compromises are reached, and any points where the parties cannot agree are handled by an arbitrator or assessed by a neutral party.
If one spouse is vindictive, abusive, or otherwise unlikely to compromise, mediation may not be viable. But in a case where both spouses want to end the marriage as simply and painlessly as possible, mediation is likely the best choice. We serve Central New Jersey, including Somerset County, Morris County, Union County, Middlesex County, and Essex County.
To learn more about how our divorce mediators in New Jersey may be able to help you, contact us online or call (908) 259-6673 today.
Types of Mediation in New Jersey
Mediation is a general term for Alternate Dispute Resolution (ADR). There is more than one type of ADR or mediation.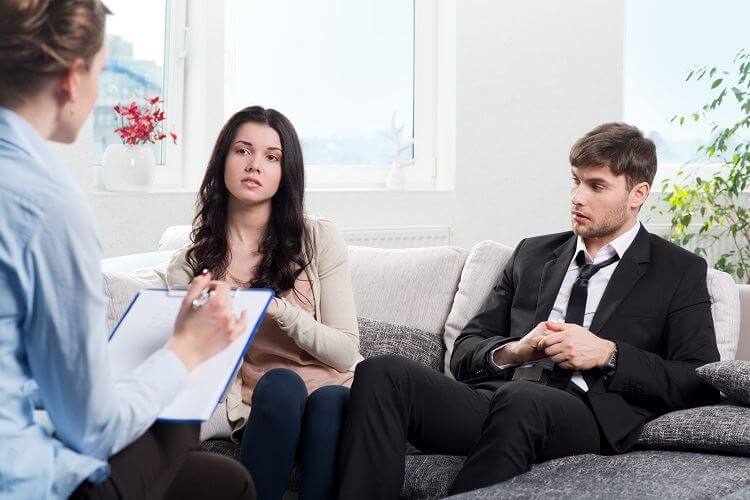 ​
The State of New Jersey recognizes several types of ADR, summarized below:
Arbitration: a neutral third party renders judgment after hearing each argument; judgment may be binding or not if agreed upon beforehand
Settlement proceedings: settlements are reached by voluntary agreement
Summary jury trial: a panel of jurors issues non-binding recommendations after hearing arguments
Early neutral evaluation: the parties' attorneys present arguments to a neutral third party, who explains strengths and weaknesses of the arguments to help reach a settlement
Neutral fact finding: used to analyze complex disputes and to make recommendations
Facilitative process: a neutral party facilitates communication without influencing any decisions
There are also hybrid methods that allow particularly difficult issues to be judged and others mediated.
What Can I Expect During Divorce Mediation?
While no mediation session will be identical between different spouses, there are a few things to expect during your upcoming session:
Expect the unexpected: There may be topics or issues that will be surfaced for the first time
Agree to mediate: Both spouses should want to be at mediation to resolve their issues. If one spouse doesn't take it seriously, then it can seriously hinder the results.
Set goals and do your homework: Know ahead of time what you wish to accomplish. Read up on the laws and regulations of your state so that you have a better understanding of what you are trying to get across.
Think about others that are affected by this: Divorce just doesn't affect the spouses, it may have lifelong effects on the children. When resolving any issue, be sure to include what is in the best interests of the children.
What is the Role of a NJ Divorce Mediator?
The role of the mediator is to be a non-biased and neutral third party initiator of discussion. They assist conversations to help promote the resolutions to common or complex family law or divorce matters. Additionally, a NJ divorce mediator will avoid conflicts of interests and make reasonable inquiries to determine any potential conflicts. Lastly, it is not up to the mediator to finalize solutions, the couple or family involved in the discussions must be able to do so themselves.
What Are The Five Steps of Mediation?
Introduction: During the intro, each party will introduce themselves to make the environment more comfortable. The NJ divorce mediator will introduce him or herself and then explain what role they will be taking during the duration of the session.
Statements: After the introduction, each party will be given the opportunity to explain their sides of the story, as well as identify any outlying issues. Each side that isn't speaking must be respectful of the other by not interrupting.
Information Gathering: If they have not already been submitted to the mediator, the mediator will request something in the form of a brief detailing the facts, evidence and any other pertinent information that may help the mediator come to a conclusion.
Problem Identification: This step is self-explanatory. The mediator will discuss what they feel lies at the roots of the problems at hand.
Bargaining: Once the issues have been presented and the problems have been identified, both sides may begin bargaining to help resolve issues in a more effective and fair way.
Related Reading:
If you think mediation may be right for you, set up a consultation with our NJ divorce mediators at (908) 259-6673 today.