Somerset County Modification Attorneys
Need to Make Changes to Your Divorce Agreement?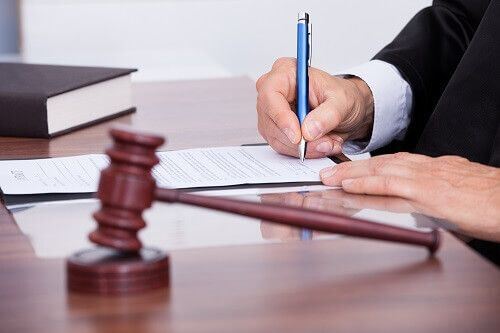 Sometimes circumstances substantially change after a divorce and parties need to revisit and modify the terms of their original agreement. For instance, you may need to modify an existing custody or support order because of a job loss. You might need an attorney to defend against a requested modification. Or, you may require a lawyer to enforce an existing court order. Located in Somerville, New Jersey, the divorce modification lawyers at Lane & Lane, LLC are experienced in modification matters related to custody, parenting time, relocation, support, and related family law issues.
Contact Lane & Lane, LLC to protect your rights in a modification or enforcement case. We serve Central New Jersey, including Somerset County, Morris County, Union County, Middlesex County, and Essex County.
Modification & Enforcement of Custody
Modification may be necessary if there is a change in circumstances such as an illness, relocation, job loss, or other factors that may impact the current custody or support arrangement. Child custody modification may include an adjustment to parental rights and duties or parenting time schedule. The change in circumstances may make the existing order impractical or impossible. A change in circumstances may include relocation, change in job, or the child's schedule.
Changes to an existing custody or support arrangement often arise when one or more of the following factors exist:
A child's desire to reside with a different parent depending upon the child's age
Abuse or neglect
Changes in income because of job loss, illness, or serious injury
Parenting time
One parent is moving out of the state or country
It's important to act quickly when circumstances necessitate a change to your divorce agreement. You will need to prove to the court that a modification is appropriate, and that will be harder to do the longer you sit on the issue. Our experienced divorce modification lawyers in Somerset County can help you efficiently resolve this matter.
Call us today at (908) 259-6673 to arrange a consultation.

our clients share their experiences
Reviews
"Lane & Lane truly has their client's backs, and we are so grateful to them."

- Antonella B.

"Dan is always available whenever I call him for any questions or concerns."

- Kyle T.

"Mr. Lane was always available when I needed him and always made me feel like a priority."

- Jessica W.

A RESOLUTION IS A STEP AWAY
Let us devote our time to your case that can range from divorce, child custody, equitable distribution, domestic violence, and more. We are committed to find an end solution that you and your family can walk away from with peace of mind.