Somerset County Spousal Support Lawyers
Finding Fair Solutions to Alimony Agreements in Central New Jersey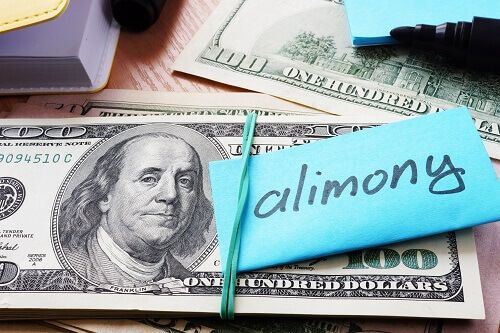 During a divorce, the two biggest questions people have are "How many years will alimony be paid?" and
"How much will be paid?" Whether you have an obligation to pay alimony or are receiving support, these are issues that must be resolved.
If you are going through a divorce or making modifications to an existing divorce agreement, you should consult with one of our experienced spousal support attorneys in Somerville. Our team can help you determine spousal support and alimony payments at the time of divorce consistent with New Jersey law.
Secure legal representation as soon as possible. Call (908) 259-6673 to speak with a team with more than 60 years of combined experience serving Somerset County, Morris County, Union County, Middlesex County, and Essex County.
Calculating Alimony
There is no hard and fast rule for determining the duration or amount of alimony; NJSA 2A:34-23 sets forth the numerous factors that are taken into consideration when the Court makes an alimony determination:
The duration of your marriage
Each party's income
Child-rearing responsibilities
Earning potential, etc.
It's important that you obtain a comprehensive and accurate list of your assets in order to reach a fair alimony arrangement. There are many things that are easy to overlook, but this is where an attorney can help. Our trusted spousal support attorneys in Somerset County can help you review assets and the terms of your divorce, and calculate what a fair spousal support arrangement would look like. Our team is experienced in complex situations, including high-asset divorce situations.
What if You Become Disabled or Lose Your Job?
If you have suffered a permanent change in circumstance, you may be able to reduce or eliminate your support obligation.
Contact us online or call (908) 259-6673 today to schedule a meeting.

our clients share their experiences
Reviews
"Lane & Lane truly has their client's backs, and we are so grateful to them."

- Antonella B.

"Dan is always available whenever I call him for any questions or concerns."

- Kyle T.

"Mr. Lane was always available when I needed him and always made me feel like a priority."

- Jessica W.

A RESOLUTION IS A STEP AWAY
CONTACT US TODAY!
Let us devote our time to your case that can range from divorce, child custody, equitable distribution, domestic violence and more. We are committed to find an end solution that you and your family can walk away from with peace of mind.