Somerset County Asset Division Attorneys
Also Serving Morris County, Union County, Middlesex County & Essex County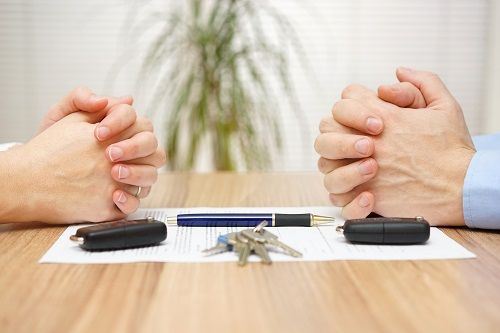 One step in the divorce process is the division of marital assets, such as real estate, bank accounts, investments, pensions, IRAs, 401ks and other retirement assets, personal property, and business interests. Not all assets are always obvious or disclosed.
For these and other reasons, you should consult with the experienced Central New Jersey asset division lawyers at our firm regarding complex issues including valuation, division, and distribution of:
Retirement assets — Pension plans, 401(k) plans, 403(b) plans and IRA accounts
Investments — Securities, stocks and stock options, investments, bonds, mutual funds, and other portfolio holdings
Real property — Your home, vacation homes, timeshares, investment properties, land, and other real estate
Personal property — Jewelry, artwork, cars, and other tangible property acquired during the marriage
Complex professional and business interests
Debts and liabilities
Often mortgages, home equity lines of credit, auto loans, charge accounts/credit cards, and other liabilities need to be addressed and allocated. Here at Lane & Lane, LLC, we focus on a fair and equitable allocation of all such liabilities.
What am I Entitled to in a Divorce in NJ?
The state of New Jersey divides property from a divorce using equitable distribution. This basically means that any property that is acquired during the marriage (marital property) will be dispersed to each party based on what is deemed fair and just. This does not mean it will be a 50/50 split, the court will examine many factors that help influence the decision, including:
The length of the marriage
The contributions of each spouse during the marriage
The income of each spouse
The age, health, and well-being of each spouse
Work with a Team Focused on Family Law
The legal team at Lane & Lane, LLC exclusively practices divorce and family law. Between our 60 years of shared experience, we have handled all types of complex divorce issues. When dealing with high-value assets like real estate, cars, businesses, and jewelry, it is important that you have a lawyer with experience in finances looking out for you. Our team has extensive experience in high-net-worth divorce and divorce for business owners. Many unexpected issues are sure to come up in these types of cases. Our team knows how to anticipate problems and address them efficiently so that they do not drag the process out any longer than it needs to be.
To schedule a consultation with our asset division attorneys in Somerset County, contact us online or call (908) 259-6673.

our clients share their experiences
Reviews
"Lane & Lane truly has their client's backs, and we are so grateful to them."

- Antonella B.

"Dan is always available whenever I call him for any questions or concerns."

- Kyle T.

"Mr. Lane was always available when I needed him and always made me feel like a priority."

- Jessica W.

A RESOLUTION IS A STEP AWAY
CONTACT US TODAY!
Let us devote our time to your case that can range from divorce, child custody, equitable distribution, domestic violence and more. We are committed to find an end solution that you and your family can walk away from with peace of mind.